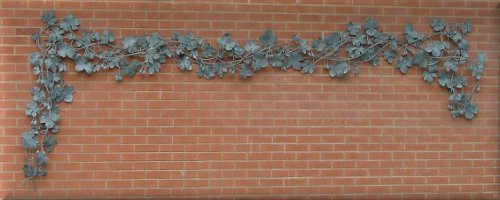 The Hopbine Sculpture
Our Name
In the history of our Hall it has always been known as Bosbury Parish Hall although it is independent of Bosbury Parish Church. To many local people it is simply known as Bosbury Village Hall.
Licence
The Hall is available for hire from 8am to 11.30pm each day including weekends and, with the approval of the Fire Safety Authority, is licensed for up to 200 people to attend an event. Our premises licence allows for live and recorded music and dancing with an extension to 1am the next morning and for the sale of alcohol for consumption on the premises.
Local Advice
Our Management Committee members are available to help with advice on using the Hall. Their details are given on the Notice Board in the Foyer and they all live in Bosbury. In the first instance our Booking Secretary will be able to answer most queries and can arrange a visit to show you around the Hall. You are also welcome to email the Hall Secretary (see Contacts on 'About Us' page) on more general topics.
Meetings Equipment
The Hall has a 9ft by 12ft wide pull-down cinema screen in the main Hall. There is also a laptop, HD projector and remote available for hire and set up for film, photographic slideshow or Powerpoint presentations. Please contact the Booking Secretary to confirm arrangements for use of this facility.
Timing
When you are planning the length of time you will be at the Hall, do allow for the time it takes to set up beforehand and to clear away at the end. As part of our hiring conditions, we do ask that you clear up and remove all waste paper and kitchen waste and leave the building clean and tidy. This does take a some time and may involve coming in the following morning after an evening event.
Catering
Our modern well-equipped kitchen is fitted out with commercial catering equipment including an electric oven which can hold four catering trays, a four-ring electric hob, extractor fan, dishwasher, hot cupboard, refrigerator, 25-litre water boiler, stainless steel working surfaces and a shuttered serving hatch opening through to the Main Hall.
It is straightforward for you to arrange your own food and drink and use the kitchen facilities. We have 75 sets of swirl-pattern crockery including cup, saucer and tea-plate for occasions where light refreshments are served and in addition 120 full sets of crockery and cutlery for major events with meals. Our crockery and cutlery is also available for outside hire at a modest charge plus any breakage costs. Here is a PDF document showing our Terms of Hire.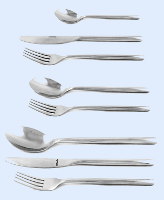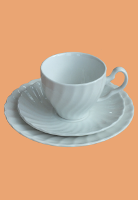 Glasses are usually available from the the supermarket or wine merchant that supplies your drinks. For larger events we have contacts with a number of local caterers including: Vine House Catering, New Street, Ledbury.

Please note that, from January 2016, we are not providing tea-towels. This is a hygiene decision.
Seating Suggestions
To give you an idea of the size of event we can accommodate, here are some possible table layouts. We have 14 rectangular and 10 square tables but you would need to hire round tables for the last layout. We have used Hampton Hire Ltd in Hereford for table hire.
Other companies that Hall Users have recommended to us include:

Cakes for Special Occasions from Special Ice in Ledbury.
Inflatables from 'Number One Bouncy Hire' in Ledbury; call 01531 633332.
Piano Hire from Vale Pianos in Pershore.
Flowers from Floral Events in Malvern.